The best way to reach out to an animal in need of love is to rescue one from a shelter or rescue center, welcoming your new furry friend into your arms and your family.
If you live in Colorado or close by, you can check out one of these brilliant cat rescue centers in the Centennial State.
Other articles you would like: Best Horse Rescues In The USA and Best Bernedoodle Breeders In The USA.
1. Rocky Mountain Feline Rescue
At Rocky Mountain Feline Rescue, you have the option to volunteer with them, foster homeless cats, or adopt a new family member.
They focus on fostering with the eventual goal of finding adopted families for all the cats in their care. At RMFR, the facility's veterinarians have more options to treat seemingly hopeless cases.
RMFR permits veterinarians a complete range to save the cats at the shelter regardless of the prognosis.
Rocky Mountain Feline Rescue stridently cares for kittens and cats with FIV (feline immunodeficiency virus) and FeLV (feline leukemia virus), unlike many other rescue centers and shelters that may euthanize these beautiful animals.
Rocky Mountain Feline Rescue Details:
2. Wild Blue Cats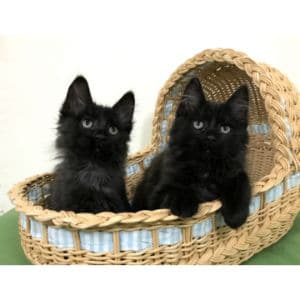 According to their mission, Wild Blue Cats has dedicated workers who have committed to "saving the precious lives of cats and kittens who are abandoned, abused, neglected, displaced, or surrendered." Every cat and kitten can find care and love at Wild Blue Cats.
As with Rocky Mountain Feline Rescue, WBC has a robust foster community aiming to find every feline in their care a forever home. If a foster cat cannot find a suitable home, it will continue to be fostered, or the shelter will care for it.
Wild Blue Cats does not believe in euthanasia for cats with treatable conditions, much like RMFR.
The only time euthanasia is considered is when the cat is determined to have a poor quality of life, and the only relief from pain and suffering would be by putting them to sleep.
Within the community and surrounding areas, Wild Blue Cats promote and enact TNR (trap, neuter, release.) This widely implemented program saves lives all over the region because spayed and neutered cats live longer healthier lives.
They do not breed, creating fewer cats to feed and care for, and bettering their quality of life.
Every cat that goes through WBC's TNR program is spayed or neutered and vaccinated. If they are adoptable, the center will take them in and foster them, microchipping them to get them ready to be adopted.
If the cats are feral, they are neutered or spayed and vaccinated, and once they are ready, they're released back to their colony, no microchip necessary.
Wild Blue Cats Details:
3. Cat Care Society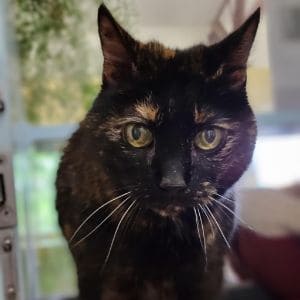 For over three decades, the Cat Care Society has cared for cats of all ages, sizes, and health statuses. Something unique about Cat Care Society is the cats (homeless, abandoned, injured, or otherwise living at the shelter) are entirely cage-free.
CCS has large open spaces for the cats to come and go as they please, with sleeping nooks, cat trees, high areas, and comfy, safe lounge spaces. They believe no cat should be behind bars while waiting for their forever families to take them home.
Although they have some long-term residents at the shelter, every cat that comes into the Cat Care Society is up for adoption, except for the few hospice cats they care for at the facility.
CCS works tirelessly to find homes for its residents, and it can be a wonderful experience to visit the open-plan shelter and let a cat choose you!
They do not euthanize cats who come into their care unless there is no medical cure or chance of pain relief or increasing quality of life. It is an absolute last resort.
Cat Care Society makes it easy for you to help out. With the click of a button on their website, you can give a monetary gift that provides sterilization surgery for one cat.
You can also help them out by sponsoring the cats. Your donation can go towards specific supplies for the shelter, medical procedures, or even a particular cat.
Finally, the Cat Care Society is always looking for amazing foster parents for their beautiful cats so they can get the love they need and the shelter can keep rescuing cats in need.
Cat Care Society Details:
4. Happy Cat Haven
When Happy Cat Haven was established, one in every three shelter cats was being euthanized simply due to overcrowding.
Finding this alarming statistic unacceptable, the founders of Happy Cat Haven wanted to create a safe place for all rescue cats to live their lives in dignity and happiness and eventually find their adoptive families.
Happy Cat Haven is a no-kill shelter and exceeds the criteria for that label in addition to the identity of a socially conscious animal shelter.
Every staff member, volunteer, and visitor is conscious of being patient with each cat, knowing that giving the kitties time and space to trust and love is the key to rehabilitation and building healthy relationships.
Happy Cat Haven neuters or spays each cat that comes through the shelter, and they also have an active TNR program in and around the Colorado Springs and Pikes Peak areas.
Happy Cat Haven mentions on their website that if you ever need to return a cat to their care after adoption for any reason, the shelter will accept them back.
This policy is for the ultimate well-being of the cat, and it acts as a safety net for the cat if the family is unable or unwilling to continue caring for the cat.
Happy Cat Haven Details:
5. Colorado Kitty Coalition
Colorado Kitty Coalition is a shelter built on fostering. They have a strong foster community which allows them to continue to rescue homeless or injured cats and kittens and nurse them back to health.
Once they're happy and healthy, Colorado Kitty Coalition matches them with an appropriate foster family. Typically, these are people they have an ongoing relationship with until the cat is ready for adoption.
Once the cat enters the shelter, they are spayed or neutered and vaccinated. The whole point behind fostering is ensuring that cats and kittens grow up socialized and ready to become part of their forever families.
CKC has also recently partnered with a cat café called NoCo Cat Café in Loveland, Colorado, where all the cats are up for adoption!
Cat cafés are excellent ways for prospective cat parents and even those interested in fostering cats to come and meet their potential wards and connect with them.
Like all rescue shelters, Colorado Kitty Coalition relies on foster parents and donations to keep their doors open and their vets prepared to provide medical care for any cats that come to the shelter.
Part of the fees required to continue operations are in the adoption fee, which not all shelters have. Besides spaying or neutering, the adoption fee covers vaccinations, deworming, and microchipping for your new furry family member.
Colorado Kitty Coalition Details:
6. Colorado Feline Foster Rescue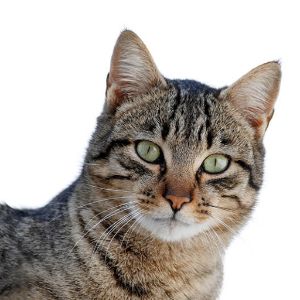 Colorado Feline Foster Rescue is an altogether different cat rescue model than the brilliant organizations listed so far.
They began a few months after COVID-19 hit the US, and their method is to rescue cats and place them solely in foster homes and with other rescue centers so that they can rescue and socialize as many kitties as possible.
Their operations are based in foster homes because the founders recognized the need for a cat rescue that took in difficult cases, like cats with special needs or medical diagnoses.
Some shelters even refuse to take in kittens because they may have high-risk medical issues like cleft palates or FIV.
Because of this need, Colorado Feline Foster Rescue gathered together over 50 fosterers, most of which have years of experience caring for cats of all kinds.
CFFR's president has worked with numerous local shelters and out-of-state rescue facilities to take care of cats in need, and those partnerships are still strong.
CFFR's veterinarians specialize in challenging cases and they go around to different shelters and facilities sharing their expertise.
The solely-fostering model is effective for not just kittens who can socialize and learn how to be cats in a safe environment.
These foster families care for adult cats who may have special medical and social needs and need more time to acclimate to people or other cats. These foster families allow them to do just that so they can be adopted.
Colorado Feline Foster Rescue Details:
Conclusion For "Best Cat Rescues in Colorado"
Adopting a cat can bring a tremendous amount of joy into your home. With these cat rescues in Colorado, you may soon find the perfect feline companion to join your family.
Giving a cat a second chance at a happy life is a beautiful thing – so consider adopting today. You might just find your new best friend!
You will also like:
For more information about Cats, check out the video down below: