Looking to adopt a Basenji puppy? When you have a specific breed in mind, adopting can be a difficult process. Shelters only have the dogs that need help, so they won't always have the breed you want when you're ready to adopt.
Luckily, there are rescue and adoption centers dedicated to these lovable dogs.
Whether you're looking for Basenji puppies for adoption or want a Basenji mix rescue, these 12 rescues and networks are the perfect place to start!
Browse these options and check out their websites to see what Basenji dogs for adoption are available. With these resources, you can adopt a Basenji puppy in no time and start bonding with your furry new friend.
Other articles you would like: Basenji Puppies In California and Best Basenji Breeders In Florida
1. Basenji Rescue and Transport (BRAT)
One of the best places to adopt a Basenji in need is the Basenji Rescue and Transport center. This shelter dedicates its resources and efforts to finding safe and loving homes for this impressive breed.
They've been rescuing Basenjis and Basenji mixes since 1999, with a mission to rehabilitate and rehome everyone. Commonly known as BRAT, this organization is available in all 50 states, so you can find an adoptable Basenji near you.
They help to train the dogs while they're in their care and also run DNA tests for common genetic diseases. Every pup at BRAT receives excellent veterinarian care while at the shelters, and potential adopters are screened for compatibility.
BRAT likely has the largest database of adoptable Basenjis in the country, increasing your chances of welcoming this intelligent breed into your home.
Basenji Rescue and Transport Details:
2. America's Basenji & Shiba Inu Rescue
This rescue focuses on rehoming Basenji and Shiba Inus in need. They concentrate their efforts on these two breeds because they have similar qualities and temperaments.
Thanks to their specialization, the organization ensures every dog they're responsible for gets only the best care possible. Their staff are experts, so they know precisely how to meet a Basenji's particular needs and wants.
The shelter helps to rehabilitate these dogs and train out aggressive or skittish behaviors, so you can adopt a well-socialized and well-behaved Basenji puppy.
They often have puppies, but you can find adult and senior Basenjis if one sounds like too much to handle.
They only adopt dogs who socialize well and do not have genetic disorders. Any dogs who cannot be socialized or have genetic problems stay at the shelter permanently to receive long-term support.
America's Basenji & Shiba Inu Rescue Details:
3. Colorado Basenji Rescue
The Colorado Basenji Rescue is the top place for Coloradans and those in surrounding states to find Basenjis who need a home.
This rescue has a veritable revolving door, with a steady intake of Basenjis adopted into loving homes. If you don't see one that meets your needs, due to age, size, or other factors, keep checking the website for new additions.
The organization also has Basenji mix dogs for adoption. While all the Basenji rescues on this list may have puppies, this is one of the best places to find one for adoption!
Colorado Basenji Rescue Details:
4. The Medfly Brigade Basenji Rescue
The Medfly Brigade Basenji Rescue is a California-based Basenji rescue. While the rescue always has loads of dogs, they prefer potential adopters to come and visit the dogs in person.
Therefore, there are few pictures of the Basenjis for adoption on their website.
While the lack of photographs might be frustrating, Medfly takes this approach to ensure they only adopt out their Basenjis to dedicated owners.
The non-profit has been operating since 1988 and has accordingly built up an impressive record supporting Basenjis in need.
Every Basenji puppy gets the best care, and the shelter performs due diligence before letting anyone take one of these precious animals home with them. The Medfly Basenji Rescue is hands down one of the top choices for people looking to adopt a sweet Basenji dog.
The Medfly Brigade Basenji Rescue Details:
5. Camp Basenji
Camp Basenji is a passion project based in Florida. The rescue's mission is to save every Basenji and ensure they get to live out a happy life in a forever home.
In addition, the organization educates prospective owners about how sensational this cat-like dog breed is as a companion for individuals and families.
Camp Basenji performs DNA tests on all rescues and ensures they are in excellent health before they go up for adoption.
This organization continues to grow its community of Basenji and Basenji mixes. The people at this shelter are lovely to deal with and do everything in their power to ensure each Basenji ends up in the ideal home.
Camp Basenji Details:
6. Basenji Club of America
Basenji Club of America can help get you in touch with places near you to find Basenjis. This organization is a keen advocate for the breed, so tries to raise public awareness of these delightful dogs.
On their website, you can find a list of adoptable Basenjis near you, meaning you don't have to call or visit every shelter.
They also post about Benjis put up for adoption by their owner, so you can find members of the breed that would be difficult to find elsewhere.
Basenji Club of America Details:
7. Basenji Rescue Club
The Basenji Rescue Club is another valuable resource for finding adoptable Basenjis in the US. No matter where you live, this organization can help you find a Basenji near you.
Their website has a handy map that displays how many Basenjis are available in each state. This club maintains connections with every Basenji rescue in the country and has ties with most small local shelters.
To aid visitors, the Basenji Rescue Club breaks down all this information by state, making it easy to search areas and shelters close by to help you adopt a Basenji puppy.
Basenji Rescue Club Details:
8. The Barking Lot
The Barking Lot is an adoption site where you can see various breeds of dogs available for adoption near you. This organization works side-by-side with the Soi Dog Foundation in Thailand.
Every month, The Barking Lot takes in a plane full of pooches rescued from the illegal meat trade in Thailand. Adopting a dog from this organization means you get a lovable Basenji, and you can feel good knowing you saved them from a horrific fate.
While this shelter is not limited to Basenjis, they tend to have many available to adopt.
You can often find Basenjis, Basenji puppies, and Basenji mixes listed on their site. All dogs get to roam around and socialize with one another at the Barking Lot until they find a forever home.
The Barking Lot Details:
9. AKC Rescue Network
Most dog lovers are familiar with the American Kennel Club (AKC). Besides being an impressive educational resource, the AKC's website allows you to search for a specific breed in your area.
So, if you've been searching the web with questions like "Basenji for adoption near me," the AKC could be just what you need.
AKC only posts the most trusted shelters and rescues, so you know you're adopting a happy, healthy, and well-taken care of Basenji puppy that's been socialized and checked for genetic disorders.
As mentioned, the AKC has a wealth of information for new and existing owners. So, you can also find loads of helpful insights about the breed to help you prepare to be a Basenji parent!
AKC Rescue Network Details:
10. Petfinder
You may already know about Petfinder, but it's still one of the top places to rescue a Basenji in the US. Its Basenji section is an excellent place to start looking for your new companion.
You'll be able to look at Basenji adults, Basenji puppies, Basenji mixes, and more near you. The options on Petfinder are extensive. Most of the time, the pets on Petfinder are up for private adoption, meaning a private owner is adopting them out, not a shelter.
However, Petfinder has sections dedicated to shelter and rescue dogs. You can browse by animal type or check out the site's list of shelters.
As with their profiles for privately-sold dogs, Petfinder details plenty of information about their listed rescues. You'll be able to learn more about a Basenji's health status, personality, home preferences, and more.
Petfinder Details:
11. Animal League
If you're in New York state, the Northshore Animal League is one of the best rescues to find a Basenji in need of a home. This shelter has passionate volunteers who want every Basenji and mixed dog to find a loving forever home.
Their website is easy to navigate, and you can search by the breed you want. But if you live nearby, they have a stellar facility you can visit to hang out with the dogs in person and see who you vibe with.
The Northshore Animal League ensures their dogs receive optimal care while at the shelter. In particular, all pooches receive comprehensive medical care and are socialized so they can make a stress-free transition to their new homes.
Animal League Details:
12. ASPCA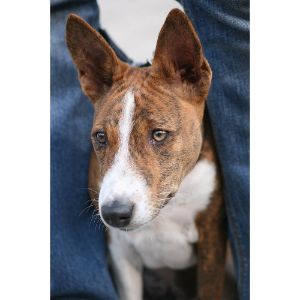 Last but not least is the non-profit ASPCA. They have an extensive network of shelters and rescues where you can find Basenjis to adopt.
Looking for a Basenji rescue near me can be exhausting, but the ASPCA offers plenty of guidance to make Basenji adoption as smooth an experience as possible.
Whether you want a Basenji puppy or a Basenji mix rescue, ASPCA is an excellent place to start your search for your new friend. ASPCA also offers tons of resources for learning about Basenjis and caring for them.
ASPCA Details:
Honorable Mention: Basenji Club Of Canada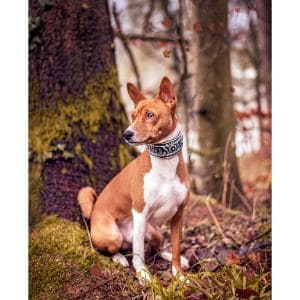 A quick honorable mention for the Basenji Club of Canada for those who live close to the border. They have many Basenjis in need of a home and are one of the best places to adopt from if you can get to Canada and back!
Conclusion For" Adopt a Basenji Puppy – Top 12 Rescues in The United States"
Basenjis are some of the most intelligent and friendly dogs, making them the perfect breed for many homes. But when you want to adopt a Basenji puppy instead of buying one, it can take a little more effort to find the perfect pet.
With this list of phenomenal rescues, you will hopefully be one step closer to finding your Basenji buddy!
You will also like:
For more information about the Basenji Breed, check out the video below: