Are you a dog enthusiast from Michigan who doesn't want to spend an arm and a leg to get a new puppy? In that case, you may find this article on puppies for sale in Michigan for under $500 helpful.
While well-bred puppies are usually expensive, it is possible to find ethically-bred healthy puppies for an affordable price if you know where to look.
This blog will identify the diverse platforms and ways to find pups for sale in Michigan.
Before you scroll further down this guide, check out these other animal-related articles: Best Horse Rescues in Michigan and Best Guinea Pig Rescues in Michigan.
1. Affordable Dog Breeds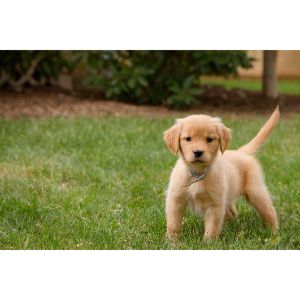 It is challenging to find puppies for sale in Michigan for under $500, but it is not impossible!
The best way to get your hands on a happy and healthy puppy would be to research affordable dog breeds in the USA, especially Michigan, and contact breeders specializing in those breeds.
While there aren't many dog breeds that fall in this price range, you can buy some breeds for around $500.
Beagles, Dachshunds, Dalmatians, Rat Terriers, and Chihuahuas are among the most affordable dog breeds in the US.
However, the price of a dog depends on multiple factors, including the breeder's experience, the type of dog, and even the location.
For example, breeders raising show Chihuahuas may charge higher than $500, and Chihuahuas in New York may be more expensive than those in Ohio.
Research is vital here; search the local market and determine which breeds and breeders are most affordable in your town.
The American Kennel Club's marketplace can help you find reliable breeders in your area. If that doesn't work, look up local breeders in classifieds and on Google.
2. Use Social Media
Dog rescues and animal welfare organizations are praising social media platforms like Twitter and Facebook for driving the pet adoption rate for the past few years.
There is no doubt that Social Media has become an integral part of our daily life; the average person uses social media for information, community, and entertainment, among other things.
Therefore, it's unsurprising that people use social media to buy, sell, adopt, and surrender dogs.
You'll find professional, amateur, or hobby breeders, individual one-off sellers, animal shelters, and charitable dog rescue organizations on social media.
While professional and hobby breeders of purebred dog breeds are likely expensive, you can get low-cost puppies from one-off sellers, animal shelters, and dog rescue organizations.
Individual sellers are dog owners looking to find their puppies a suitable home.
These individuals don't breed or sell dogs commercially; instead, they may be selling them because they can no longer keep them for personal reasons.
Moreover, they may be looking for a new home for the new litter their dog just had.
On the other hand, dog rescue organizations and animal shelters aim to reduce pet homelessness by getting as many dog enthusiasts to adopt available rescued dogs as possible.
Some Facebook groups to follow to get $500 puppies in Michigan are:
You can also consider resources like the AKC Rescue Network and The Dodo on Facebook, which share information about adoptable puppies from reputable rescues nationwide.
In addition, you can also visit the Facebook page of the local breeder or rescue you're interested in to find adoptable dogs.
3. Websites
As we said before, finding an inexpensive purebred puppy is no small feat; however, you may find them from puppy advertisement websites that connect small-scale breeders to potential adopters.
While most of these sites look shady, there are a few reliable puppy advertisers that you can trust. However, we insist that you do your due diligence to avoid scams!
Before committing to a purchase, visit the breeder/seller to inspect their kennels and meet their puppies and parent dogs. A physical interaction is the best way to judge whether the setup is genuine or fake.
If you're unable to visit yourself, ask for a video call. Moreover, you must ask the seller to show you valid health and vaccination certificates along with the puppy's AKC registration papers.
Let's take a look at a few online websites that can help you connect to healthy and affordable puppies:
The company's advertising database is really helpful, as it includes details on more than 1,000 pure and mixed breeds of dogs, as well as a robust breed selector option, tips, articles, and other information.
Once you've decided on a puppy breed, you can contact the breeder for more information.
The next step is to either set up a time to meet the puppy in person and adopt it or to arrange for it to be sent to your house.
4. Contacting Local Animal Shelters & Rescue Organizations
Public or government-run dog shelters and private dog rescue organizations rescue puppies, both strays and those abandoned by their owners.
Searching online will help you locate rescue agencies quickly.
Petfinder is a great place to look for animal shelters; it has listings from individual dog sellers and animal shelters and rescue groups across the United States.
The Roscommon County Animal Shelter and Control is another vital resource for finding puppies for adoption in Michigan.
The shelter's stated purpose is to help owners who cannot provide for pets and to encourage others to do the same.
The AKC Rescue Network by the American Kennel Club is a comprehensive directory of dog rescues in every US state. You are sure to find reliable dog rescues here that offer fully rehabilitated puppies for adoption.
The last one we'll recommend is PetSmart Charities; it is another directory that helps abandoned pets find new homes. Since it allows users to filter the results by location, you can easily find adoptable puppies in Michigan.
A pro tip is to search for your ideal puppy by breed and zip code to get relevant results.
You can refine your search by choosing a specific age range, size, and gender. Once you've found a pet that meets your criteria, click on the puppy's profile to learn more about it and contact the seller.
5. Visit Online Forums
Discussions about puppy sales or adoptions also occur in online forums like Quora and Craigslist.
While dog-selling pages on social media platforms can be convenient, online forums can focus on puppies available for sale more effectively.
Members of online forums can post queries or discussion topics if they are looking to buy or adopt puppies.
Forum posts are typically longer than those posted to social sites or in informal talks. In addition, many forums like Reddit now allow dog owners to upload and share their puppy videos to make their selling more credible.
A popular online forum, Quora, allows people to expand their search beyond their geographical area. Buyers living in Michigan can talk to dog sellers in other regions and decide on the selling and dispatch of puppies.
6. Check Out Adoption Events
Our last suggestion for finding puppies for sale in Michigan for under $500 is to consider local pet adoption events.
Adopting a new pet is exciting whether you're a pet parent or just getting ready to adopt a puppy in Michigan.
Going to a shelter to look at new pets is a great idea, but there is another way to form a bond with them – adoption events!
Participating in an adoption event in Michigan is the best way to bond with a puppy and help it find a forever home.
Adoption fairs help raise awareness about homeless pets. Some shelters will even provide discounts to attract adoptive families during certain times.
For example, PetSmart Charities conduct pet adoption events nationwide in their stores, including the Michigan-based store.
Unfortunately, a large number of rescued dogs need loving homes. Over 6.5 million animals are taken in by shelters in the United States every year, as stated by the American Society for the Prevention of Cruelty to Animals (ASPCA).
Overcrowding is a problem that shelters have to deal with, which is why they hold special events to get more animals adopted.
Pet adoption events raise awareness of this issue while enabling people to give pet animals a second shot at a happy life.
Since 2015, Clear the Shelters has been an annual event held around the United States, bringing together loving families and pet animals.
More than 100,000 animals found loving homes in 2018. The adoption costs and services provided by partner shelters are greatly reduced in honor of Clean the Shelters Day.
You can also learn about adoption events in Michigan by following local dog rescues on social media, asking your friends, family, and vet, consulting the local newspaper, and community events.
Frequently Asked Questions
What is a really cheap pet?
A rabbit is easy to find for sale, and easy to maintain. They don't have too many health problems, and their food is pretty simple.
What is the most abandoned pet?
The pit bull, or Staffordshire terrier, is one of the most abandoned dogs. Most owners don't understand how to raise or train these dogs.
What dog is easiest to house train?
The Border Collie, often used as a herding dog, understands instructions very well and follows through typically when owners train it.
Where To Find Puppies in Michigan Under $500?
We have provided you with a great head start by giving many ways through which you can get puppies for sale in Michigan for under $500.
You must check the source from where you are getting a puppy and read feedback from previous buyers to make an informed decision.
Best of luck in your search for adding a cute puppy to your lovely family!
If you find this guide, "Where To Find Puppies in Michigan Under $500," informative and helpful, you can check out these other dog-related articles from our team:
Before you find a puppy for sale in Michigan, you can learn more about puppy care by watching "How to TAKE CARE of a PUPPY 🐶 Complete Guide to Puppy Care" down below: