Today we are going to talk about the best cat rescues in St. Louis. If you're looking for a loving and affectionate friend to add to your family, cats are a fantastic option.
Whether you're looking at shelters to find affordable or free cats or just want to help make a difference for stray and neglected animals, visiting a shelter is a great place to start when you want to adopt a cat and help them find a forever home.
In this article, we'll review four of the best places to adopt a cat.
Other articles you would like: Italian Greyhound Adoption and Cane Corso Adoption.
Why Do Cats End Up in Shelters?
Every year, an estimated 3.2 million cats end up in animal shelters for reasons that are beyond their control.
Whether these cats escaped from their yard without proper identification or were neglected or homeless, they can end up stuck in animal rescues for a long time before being adopted.
Some of the main reasons cats end up in shelters include:
Cat allergies

Costly medical bills

Problems using the litter box

Difficulty getting along with other pets in the house

Moving

Biting or scratching

No time for pet maintenance
While cats can be a loving, affectionate, low-maintenance addition to any family, getting any pet is still a major responsibility. It's crucial to understand the time commitment and cost of bringing a cat into a home before adopting.
When people aren't prepared for the cost, time commitment, or messes that come with cats, they can end up in a shelter.
With so many rescue cats looking for homes, adoption is a fantastic option for anyone looking for a new companion. If you live in the St. Louis area, there are a huge variety of options for kitten and cat adoption near you.
The Top 4 Cat Rescues in St. Louis
If you're looking for rescue cats in St. Louis that need a loving home, you have plenty of options to choose from.
Here are four of the best cat rescues in St. Louis that can help you find the perfect new addition to your family.
1. Animal House Cat Rescue and Adoption Center
In 2010, St. Louis closed its municipal adoption center, creating a huge need for services and homes for stray cats in the area.
Animal House Cat Rescue and Adoption Center was created to fill this gap in services and provide cats with shelter, medical support, socialization, and more.
Since then, Animal House has helped a huge number of cats find their perfect forever home. They generally have over 200 cats available for adoption, including cats and kittens of all ages and personalities.
Most of the animals in this shelter had been rescued from neglectful situations or were abandoned, injured, and living on the streets.
Once they arrive in the shelter, they receive all the nutritional and medical help, enrichment, and socialization needed to prepare them to meet with families and find a permanent home.
There is an adoption fee of $125, which goes towards providing every cat with a veterinary examination, getting them spayed/neutered, and ensuring they're up-to-date on their shots.
If you're interested in adopting a cat from Animal House, you can reach out to the shelter to get started with the application process. After that, you'll work with an adoption coordinator to find the right cat for you and complete a home visit.
Because the adoption process includes an in-person visit and home check, all potential adopters must live within a 60-mile radius of their St. Louis location.
Animal House Cat Rescue and Adoption Center Details:
2. Tenth Life Cat Rescue
Since being founded in 2009, Tenth Life Cat Rescue has been working to provide cats and kittens with loving foster homes and adoptive family placements. Their mission is to rescue homeless and neglected cats, with a focus on animals with special needs.
After rescuing homeless cats, Tenth Life provides them with the veterinary care and support they need to be ready to move into a foster home.
Committed foster families and shelter volunteers evaluate the cats to better understand their personalities and temperament, so they can be matched with the best possible family for their needs.
Along with medical care, fostering, and adoption, Tenth Life Cat Rescue has a variety of other resources to help stray cats and provide them with fulfilling and caring homes.
They offer information on cat behavior, training tips, and affordable care resources.
The adoption fee ranges from $125-$150, based on age, and includes a huge range of medical and behavioral support. Before adoption, every kitten or cat receives:
Spay/neuter surgery

Updated vaccines

Microchipping

FIV and Feline Leukemia testing

Behavioral counseling and socialization
Potential adopters can apply to adopt a specific cat using Tenth Life's online application. Once the application is approved, the shelter will schedule a matchmaking call and meet and greet session to meet some of the cats available for adoption.
Or, if you're interested in meeting the cats in a more relaxed, laid-back environment, you can stop by the Community Resource Center & Adoption Lounge.
Here, visitors can enjoy free wi-fi and coffee while spending time with friendly and affectionate cats in a comfortable community lounge.
Tenth Life Cat Rescue Details:
3. Open Door Animal Sanctuary
With over 300 cats and dogs in their care, Open Door Animal Sanctuary is the biggest no-kill shelter in Missouri. This animal sanctuary has been open since 1975 and continues to provide both cats and dogs with love, medical care, and shelter.
Open Door Animal Sanctuary's mission is to provide every homeless, neglected, or unwanted cat or dog with a second chance to find their loving permanent home.
They have cats of all ages available for adoption, all of which are spayed/neutered, vaccinated, microchipped, and given preventative heartworm and flea/tick care.
There is a $75 cat adoption fee to help cover the cost of this medical care and ensure that every cat is healthy and able to thrive in its new home.
Anyone interested in adopting a cat from Open Door can fill out the online adoption questionnaire.
Once the shelter determines that you meet the adoption requirements, you can visit the shelter, schedule a home visit, complete the adoption paperwork, and bring your new companion home.
Along with adoptions, Open Door Animal Sanctuary is dedicated to providing education, resources, and support to cats, pet owners, and the greater community.
This effort includes a low-cost spay and neuter program, a humane education program, and a pet food pantry for low-income pet owners.
Open Door Animal Sanctuary Details:
4. Animal Protective Association Adoption Center
The Animal Protective Association (APA) Adoption Center is one of the best choices for any animal or cat adoption in the St. Louis region.
Since it was founded in 1922, this shelter has grown to provide a huge number of animals with a second chance at life. In 2022 alone, the APA Adoption Center has placed nearly 4,000 animals with permanent loving families.
No matter what age or personality you're looking for in your new companion, this adoption center has an animal that can fit into any family. The adoption process is thorough but simple and quick.
When you visit the shelter, you'll need an ID and form of payment. If you're approved for adoption, you can bring a cat home that day.
The adoption fees for kittens and cats range from $75 to $150 based on age. This fee covers spay/neuter surgery, a microchip, vaccinations, preventative care, FIV and Feline Leukemia Virus tests, and more.
There are also adoption discounts for senior citizens and veterans, as well as half-off adoption fees on Mondays.
The shelter also hosts a huge variety of special events and educational programs within the community.
From in-school programs and weekly storytimes for kids to therapeutic senior citizen visits, the APA Adoption Center is focused on providing love and assistance to both the animals in their care and the community as a whole.
Animal Protective Association Adoption Center Details:
Location:

St. Louis

Phone Number:

314-645-4610
Conclusion For "Best Cat Rescues in St. Louis"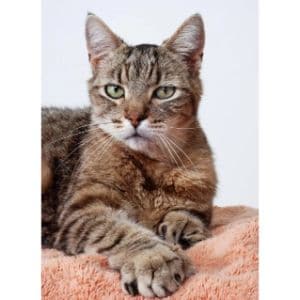 Unfortunately, so many cats today end up in shelters. Cats are relatively calm and low-maintenance, but like any pet, it's crucial to be prepared for the responsibility that comes with bringing an animal into your home.
When you adopt a cat from a shelter, it's guaranteed to create a happier, more fulfilled life for both you and your new companion.
No matter what age, breed, or personality type you're looking for, St. Louis shelters can help you and your family find the perfect match.
If you live in the St. Louis area, you can take the next steps to find your companion by reaching out to one of these local shelters, filling out a questionnaire, or scheduling a visit to their in-person sites.
You will also like:
For more information about Cats, check out the video down below: