Today we are going to talk about the best cat rescues in Fort Collins. There is no love like the love for a cat, but sadly millions of cats across America don't know the love of an owner.
Feral, ownerless cats run rampant in the United States. While governments often fund animal shelters, these facilities tend to be overpopulated and overfunded.
These rescues offer incredible resources for cats and owners alike, ultimately furthering the welfare of the American feline population completely.
Other articles you would like: Maltipoo For Adoption – Top Rescues In The USA and Adopt A Basenji Puppy – Top Rescues In The USA.
1. All Aboard Animal Rescue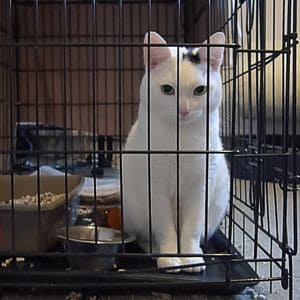 All Aboard Animal Rescue chugs along each year, providing a haven for cats and dogs. They are passionate about matching animals with their perfect forever home.
All Aboard's philosophy means that despite their two-person staff, they never reject an animal.
Regardless of the animal's needs, whether physical, mental, or emotional – irrespective of the limitations of the shelter – all animals are accepted. Their goal is to reduce the rate of euthanization of animals.
All Aboard Animal Rescue push for the legal mandate of the spaying and neutering of all rescue animals in hopes of curtailing overpopulation.
They also advocate for thorough training of owners regarding the nature of breeds, the needs of their animals, and how to cope with medical issues arising throughout a pet's lifetime.
All Aboard Animal Rescue Details:
2. Animal Friends Alliance Mulberry Campus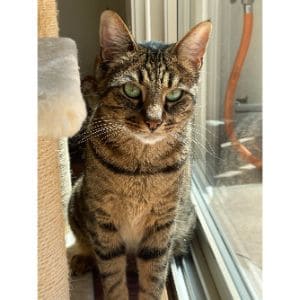 Animal Friends Alliance describes itself as a limited admission, adoption-guaranteed location. Animal Friends cannot take in all animals, but the ones it does accept are housed, fed, and loved until they are adopted by a good home.
In addition, they will always accept animals that need to be returned should the need arise.
Animal Friends Alliance works hard to curtail the overpopulation issues with subsidized spay and neuter options. They work to help owners struggling to cover the expenses of owning a pet to ensure that the animal has the highest quality of life possible.
In addition, they run a pet food pantry that has distributed nearly half a million pounds of kibble.
The sheer impact of Animal Friends Alliance on the community cannot be overstated. In 2021 they took in 2,530 cats from a variety of sources.
Over a thousand were out-of-state transfers, meaning that Fort Collins facilities are alleviating overpopulation in other areas as well as their own.
Of those 2,530 cats, 2,449 were adopted. The rest were either transferred, returned to owners, or passed during the year. Throughout its existence, Animal Friends Alliance has facilitated over 35,000 adoptions and neutered and spayed over 75,000 animals.
Nearly a thousand volunteers work to get companion animals that would otherwise be sick, starving, and lonely into loving homes.
Animal Friends Alliance Mulberry Campus Details:
3. Bounce Animal Rescue
Nonprofit Bounce Animal Rescue focuses its attention on rescuing animals and displaced animals. Animals under the stewardship of Bounce Animal Rescue are carefully transitioning into optimal housing arrangements via compatible adoptions.
Bounce advocates for veterinary care for all animals, proper and balanced nutrition, and spay/neuter services.
They also provide education for owners and the public at large on animal welfare. Overall, they work to improve the quality of life for the animals in their community.
What sets Bounce apart is that they do not have a single location that the rescue belongs to. Their model utilizes foster families to house the pets under their care.
To meet large numbers of animals from Bounce at once, prospective owners will need to attend adoption events or use their website to navigate postings.
Bounce Animal Rescue Details:
4. Colorado Kitty Coalition
The Colorado Kitty Coalition is a foster-based rescue that provides both medical and social care for cats in need. Cats are rescued from high-risk situations including kill shelters, unsuitable homes, and the streets.
Veterinary professionals, coalition staff, and foster families work hard to create the best possible conditions for these cats. They have also begun working with a cat cafe to promote adoptions.
This cat cafe, the NoCo Cat Cafe, is the first of its kind in northern Colorado. They also work with Blue Sky Animal Clinic to provide high-quality medical care for these animals.
Colorado Kitty Coalition Details:
5. Fort Collins Cat Rescue & Spay/Neuter Clinic
The mission of the Fort Collins Cat Rescue & Spay/Neuter Clinic is to increase the quality of life of every cat. Their main tool to accomplish this has been using surgical procedures to control the growth of local cat populations.
Fort Collins Cat Rescue is notable for its sheer volume of spayings and neuterings. By 2015, they had spayed and neutered over 35,000 cats.
Fort Collins Cat Rescue & Spay/Neuter Clinic Details:
6. Larimer Humane Society
The Larimer Humane Society promotes the highest possible quality of life for the animals that pass through its doors. They work to educate the community on animal welfare and animal rights.
They philosophically align with the five pillars of animal freedoms, popularly adopted by activist groups and human societies.
The Larimer Humane Society promotes freedom and hunger and thirst, such that all animals are provided a healthy diet that promotes their energy.
They support freedom from discomfort, such that all animals are provided an environment where they are sheltered from the elements.
All animals are guaranteed medical freedom, such that they do not experience undue pain and all ailments are treated expeditiously.
Under the care of the Larimer Humane Society, animals are allowed to express behavior as is normal for their species.
This includes allowing space for the animal to engage in appropriate activities and ensuring that no animal experiences isolation from its kind.
Finally, all animals are allowed freedom from fear or distress. Mental stress and distress are mitigated by Humane Society staff whenever possible.
Larimer Humane Society Details:
7. Northern Colorado Friends of Ferals
Northern Colorado Friends of Ferals has a mission designed to cut down on overpopulation issues and the prevalence of feral cats in America.
Their purpose is to leverage their Trap, Neuter, Return, or TNR, clinics to reduce the number of stray and homeless cats.
TNR clinics prevent rapid feline reproduction in the community.
In addition, Friends of Ferals also makes certain that all cats that pass through their clinics are vaccinated and given medical attention. This raises the health of the local feline population overall.
Friends of Ferals is a significant player in working to keep cat populations healthy despite rapid urban expansion widening the ecological niche for feral cats.
Northern Colorado Friends of Ferals Details:
8. Rescued Friends Animal Sanctuary
Rescued Friends Animal Sanctuary is a unique rescue in Fort Collins that takes in surrendered barn animals. However, they also occasionally take in dogs or cats.
Sadly, this rescue is often at capacity due to the recent trend of members of the public buying farm animals to keep as pets.
This practice has led to many animals like pigs, roosters, and goats being surrendered as owners cannot raise them in an urban setting.
Not only does Rescued Friends provide a place for neglected and abused animals, but it also offers members of the community an opportunity to receive education on leading a more ethical life.
With a plant-based philosophy, Rescued Friends promotes love and compassion for all that has a beating heart.
Rescued Friends Animal Sanctuary:
Conclusion For "Best Cat Rescues in Fort Collins"
Cats deserve loving homes, protection from harm, and ongoing care. No matter the situation with a cat, whether they be a stray or surrendered, there is a cat rescue for them in Fort Collins.
The people of Fort Collins are dedicated to improving animal welfare through education and action.
Fort Collins has plenty of incredible organizations working hard to provide better circumstances for the feline members of our community.
Housing, feeding, spaying, neutering, adopting, transporting, and loving thousands upon thousands of cats are all in a day's work for these agencies. They do right by these cats, and their vital work deserves recognition.
You will also like:
For more information about Cats, check out the video down below: