According to the American Horse Council, about 100,000 pet horses are neglected and abused nationwide.
The horse racing industry generates billions of dollars yearly in the United States, but what happens to these wonderful creatures once their racing careers are over?
More than 53,000 horses were shipped across the United States borders for slaughter in 2020; more than 50 percent of these horses were ex-racers.
Fortunately, many rescue organizations across the country put in much effort to reverse this trend and help these animals.
Whether you want to protect these pets from being euthanized or ensure they are well-cared for and understood, there is a rescue organization for you.
Tennessee boasts many reputable charities dedicated to saving horses, caring for them, and adopting them to families and individuals with their best interests at heart.
Read on to learn more about the best horse rescues in Tennessee, how you can help, how they work, and more.
The 5 Best Horse Rescues in Tennessee
Other articles you would like: Best Horse Rescues In Alberta and Best Horse Rescues In North Carolina.
1. River Edge Farm Horse Rescue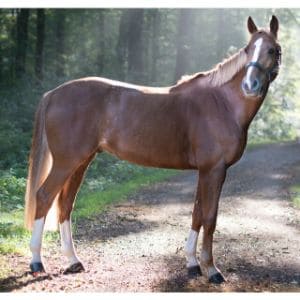 Are you looking for the best place to adopt or help an abandoned or unwanted horse?
Search no more, as River Edge Farm Horse Rescue (REFHR) is one of the best options to explore. This non-profit public rescue organization is located on 63 acres in Middle Tennessee.
REFHR rescues and houses horses of all breeds and ages. They take in these animals and provide them with the care, support, and love they need and deserve.
The rescue team comprises volunteers helping needy horses in and around the state.
They are also dedicated to helping horses surrendered by their owners due to one reason or the other.
In addition to taking these animals out of unfriendly and unfavorable situations, this rescue organization provides farrier care, vet care, and dental care for all its rescued horses.
In addition, the horses are assessed for rehabilitation and training needs. All those requiring training are handled by professionals. The horses are rehabilitated to help increase their chances of adoption by loving, responsible families.
River Edge Farm Horse Rescue knows that adopting a horse is a highly rewarding experience. As such, they do everything possible to provide an ideal match between the potential adopters and horses.
As a non-profit organization, BEFHR relies solely on donations and support from the public. If you don't want to adopt a horse, you can partake in the rehabilitation of the horses by sponsoring one in the program.
Their webpage has a page dedicated to horses that are ready for adoption. You can browse the list of horses of various colors, ages, and sizes.
In a bid to raise funds to cater to these horses, BEFHR also handcrafts many items to sell at various events and special orders. All proceeds from the sales of the items go to the care, rehabilitation, and training of the rescued horses.
River Edge Farm Horse Rescue Details:
2. Faith N Friends Horse
Faith N Friends is a donation-funded, volunteer-run horse rescue organization and sanctuary.
They rescue abandoned, neglected, and rejected equines from all over the state and country. Most of their equines are surrendered by owners who can no longer care for them.
They take in these horses and provide them with premium quality care, love, and necessary vet care. All the rescued horses are vet-checked and given all necessary medical care to ensure they are healthy and safe.
In addition, Faith N Friend Horse provides owner and community education to teach people about responsible animal ownership and how best to take care of their horses.
They also assist horse owners who need help caring for their animals.
Besides that, FNFH is currently creating therapy programs for chronically ill and disabled kids.
Through education and community outreach, this rescue organization strives to bring comfort and understanding to people of all ages and spheres of life as they learn about and interact with horses.
FNFH rescues as many horses as they possibly can. They have a very large farm to accommodate many horses.
The program is run by volunteers who dedicate their time and energy to caring for these animals while they wait to be adopted.
While awaiting adoption, the horses are rehabilitated and trained. They provide all the necessary training to help increase their chances of finding a forever home.
FNFH addresses both human and horse needs by providing treatment, care, and training, as well as matching owners with the right equine while educating and helping the community and horse owners.
Faith N Friends Horse Details:
3. Redemption Road Rescue
Redemption Road Rescue is a non-profit rescue organization dedicated to rescuing, rehabilitating, and rehoming horses in Jackson, Tennessee.
RRR was founded in 2009 as a charitable organization to help equines and equine owners in need. They rescue and help horses from various situations, including the sick, injured, neglected, and abandoned.
Redemption Road Rescue also accepts owner-surrendered horses and works alongside local authorities on animal seizures and cruelty cases.
Their ultimate goal is to help and rescue horses until rescue is no longer needed. At any given time, this rescue organization houses about 30 to 40 horses, donkeys, ponies, miniature horses, and mules in different stages of rehabilitation.
They have horses of various breeds, ages, sizes, and levels of handling and training. Once a horse has been rehabilitated or treated for any known health condition, it can be adopted to a loving, responsible forever home.
The rescue program is fully operated on a volunteer basis. Volunteers from various parts of the state dedicate their time and resources to caring for these animals and ensuring they get the best life possible.
Redemption Road Rescue is funded by private donations, adoption fees, and grants, which cover the cost of vet care and feed.
Redemption Road Rescue Details:
4. Dark Horse Rescue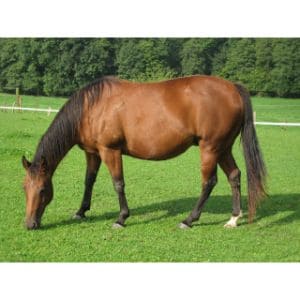 Dark Horse Rescue consists of compassionate volunteers who want to see these pets live healthy and happy lives.
This rescue organization started in early 2019 to provide a safe place for neglected and abandoned horses in Tennessee and the North Mississippi area.
DHR started as a backyard rescue but is now a fully functional rescue organization that saves horses of all breeds and sizes.
This non-profit organization provides proper medical care and nutrition to area equines that have been abused, rejected, or abandoned. Upon arrival, they place every horse in quarantine to avoid spreading any possible health issues or diseases.
All rescued horses are evaluated to unravel any underlying health condition and determine their nutritional needs. Their diets are also adjusted accordingly after the evaluation.
DHR also rescues pregnant mares, allowing them to stay in their facility until foals are weaned. After weaning, the foal and mare are separated and placed up for adoption.
Since its establishment in 2009, this rescue team has saved more than 50 horses and placed them in responsible homes where they will receive all the care, love, and attention they need.
Dark Horse Rescue Details:
5. Horse Haven of Tennessee
Next, we have Horse Haven of Tennessee – a renowned horse rescue organization with a vision of creating a state free of equine neglect and abuse.
Their mission is to rescue, rehabilitate, and place abused and neglected horses in homes where they will be loved and cared for.
They strive to help these animals through shelter, education, adoption, and assistance programs. This rescue organization was established by Nina Margetson in 1999. She formed the rescue team when she realized that no organization or individual was acting for Tennessee's abused and neglected horses.
Since 1999, Margetson and her team have saved and cared for over 1,200 horses. It is one of the largest non-profit horse welfare organizations serving the whole state.
Horse Haven of Tennessee also helps law enforcement agencies by transporting and caring for seized equines during neglect and criminal abuse cases.
All their rescued horses are given the best treatment possible. They ensure premium quality food and vet care until they find their forever homes. Those with medical issues also receive appropriate treatment before being adopted.
Horse Haven of Tennessee Details:
Frequently Asked Questions
Where are the most horses in Tennessee?
Shelby County currently has more horses per capita than anywhere else in the United States. More than 3 million acres of farmland are dedicated to horses.
What percentage of Americans own a horse?
Less than .07 percent of Americans own a horse. Horses generally require more land and resources than other kinds of family and household pets.
What type of horse is best for kids?
Ponies are generally smaller and better-tempered than larger horses, making them ideal for small riders. Check out Morgan horses, Shetland ponies, and Welsh ponies.
Looking for a Horse? Check Out the 5 Best Horse Rescues in Tennessee!
Those are some of the best horse rescues in Tennessee. These organizations try to ensure these horses are saved, rehabilitated, and placed in the best homes possible.
You can support them by adopting a horse, volunteering, or donating. One unique thing about the rescues listed here is that they also care about their adopters and would provide you with all the support you need after the adoption.
You will also like:
Before you bring home a horse from a rescuer in Tennessee, you can learn more about horses by watching "These Are 10 Most Amazing Horse Facts" down below: