Here's what you need to know if you're searching for the best German Shepherd rescues in Ohio. The German Shepherd has a reputation for being loyal, intelligent, and protective.
They are consistently ranked as one of the top five breeds globally because they are excellent family dogs, working dogs, and service dogs.
For various reasons, many German Shepherds end up in shelters or abandoned. Therefore, breed-specific animal rescue organizations have been established to guarantee these animals' safety and proper care.
Other articles you would like: Are German Shepherds Built For The Cold? and Do German Shepherds Get Jealous?.
Find a German Shepherd Rescue Near Me in Ohio
Often, these rescues operate regionally or state-by-state to thoroughly vet prospective adopters and foster families. This article will explore some of the best German Shepherd rescues in Ohio.
1. Weeping Willow German Shepherd Sanctuary Ohio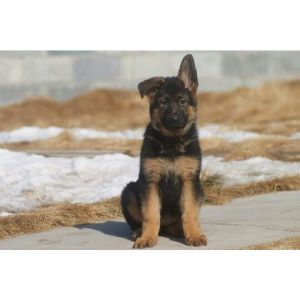 Weeping Willow is a no-kill shelter that specializes in serving GSD dogs. Named after the large willow tree on their property, the shelter takes in German Shepherds from kill shelters, homeless dogs, abuse situations, or dogs who have lost their owners.
This large breed of dog can run and play to their hearts' content on the two acres of land at Weeping Willow. Each year, the shelter hosts various events, from fundraisers to adoption events for senior dogs in their care.
Those with spare time are encouraged to volunteer for Weeping Willow rather than make monetary donations.
The German Shepherd rescue in Ohio handles the medical issues of every dog brought into their care thanks to monetary donations. German Shepherd owners can turn to Weeping Willow as a primary source for information and resources.
Dogs that may not find a home, such as elderly animals or those with severe medical problems, can live with them permanently.
Weeping Willow conducts temperament tests for each dog to receive individualized care during their stay and hopefully find the right forever home for them.
Weeping Willow German Shepherd Sanctuary Ohio Details:
2. Cincinnati Area German Shepherd Rescue
Cincinnati German Shepherd Rescue, located in Hamilton, operates a simple organization with the knowledge they have gained from volunteering with other now-defunct local German Shepherd rescues.
Cincinnati German Shepherd Rescue is run entirely by its owner and a few other dedicated volunteers through Facebook, petfinder.com, and email. Upon taking in dogs, the rescue evaluates them for behavioral and medical needs.
While they do not accept dogs with aggression issues, they will connect dogs with these issues to other German Shepherd rescues in Ohio who can help.
To adopt a pet, interested families must submit veterinary references personal references and must participate in both a home visit and interview.
On Facebook, they share information about available dogs and other needy dogs in their service area. The rescue does not have a physical location. Dogs in their care are either fostered by them or placed in well-vetted foster homes.
Cincinnati GSD Rescue is dedicated to the well-being of all German Shepherds and German Shepherd mixes. They do not accept surrenders but will post pets on their website to help them find a new and loving home.
Cincinnati Area German Shepherd Rescue Details:
3. Dogs Hope German Shepherd & All Breed Rescue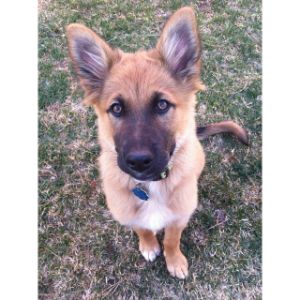 Dogs Hope German Shepherd & All Breed Rescue is not a shelter or facility where you can view or surrender dogs. Jan and Deb are two animal-loving individuals. Whenever possible, they try to help any pet in need within their limited abilities.
They are not a 501c3 charity. They only say "thank you" when you donate.
They guarantee that every donation is used for spaying/neutering, vaccinations, health checks, heartworm testing, heartworm treatment, worming meds, antibiotics for sick pets, and other veterinary care they require for rescues.
Deb and Jan pay for all the above needs out of their own pockets. They foster in their homes when they have space. If they don't have room for a foster in their own home, they rely on angels that have opened their hearts to foster.
You must complete the adoption application online in full for those interested in adopting a dog. Be patient with them if you haven't heard from them within a few days; chances are they haven't viewed your application or email.
Dogs Hope German Shepherd & All Breed Rescue Details:
4. PAWS Adoption Center
In 1980, a small group of concerned animal lovers founded the Progressive Animal Welfare Society, now known as PAWS Animal Adoption Center. The goal of this organization is to establish a dog and cat adoption center that does not use euthanasia.
PAWS' founders realized years ago the importance of providing spay/neuter and medical care for all animals in their care in addition to providing a no-kill alternative. As a result, sometimes German Shepherds are available for adoption at PAWS.
PAWS continues to operate by appointment only. However, you can view the Available dogs on their website and Petfinder.com, and you can then call to schedule a meeting.
PAWS offers a diverse selection of mixed breeds and purebreds like the German Shepherd at their shelter. Many of them have already lived with families and possess the social skills necessary to become valuable members of your family.
At the PAWS Adoption Center, we are confident you will find a companion who matches your lifestyle and family.
The cost for dogs six months and younger is $225, and for dogs over six months is $200. Pet adoptions include spaying/neutering, vaccinations, health tests, and microchips.
PAWS Adoption Center Details:
German Shepherd Rescue Shelters in Ohio
What are the benefits of adopting and rehoming a dog? When you adopt a dog from a reputable dog charity, you will have expert advice and assistance (even after you've adopted your dog).
Rescuers in Ohio carefully match dogs with their ideal new owners, offering advice, training, and support.
It may take some time for your dog to settle into its new home, so they provide advice and support throughout your dog's life should you need it.
Dog ownership has many benefits for you as well. Your kindness and patience in rehoming a rescue dog will be rewarded with loyalty, fun, and friendship.
Building a bond with a rescue dog is incredibly rewarding, and adopting a dog is such a positive experience.
How to Choose a German Shepherd Rescue Dog in Ohio?
Adopting a German Shepherd will provide you with a fun, loving companion for many years to come.
By considering the following topics in advance, you'll have a better idea of what kind of dog is right for you. How much time does it take you or others to care for a dog in your household?
Can you take a high-energy dog like a German Shepherd for a long walk or two each day, or would a less active dog better suit your busy schedule? It would help if you chose a dog appropriate for everyone in your house unless you live alone.
If you have children, keep in mind that some dogs are OK with younger kids, some are better suited for older children, and some shouldn't be in a home with children.
In most cases, dog shelter staff can help you decide if a particular dog will be a good fit for your family.
Where Do You Find a German Shepherd Rescue in Ohio?
There is a lot of advice on finding the right rescue dog, but how do you find the best rescue? Chatting with your friends who have adopted dogs in the past can be an excellent way to start your search.
Ask about them if they require a home check, fostering, or anything else. Discover which rescues they have worked with in the past and which ones they trust. Reputation is everything!
When you find a few shelters or rescues that seem like they would have the perfect dog for you, make sure they are reputable by doing some research. Please find out how the rescue cares for its dogs and supports its mission.
Conclusion For "Best German Shepherd Rescues in Ohio"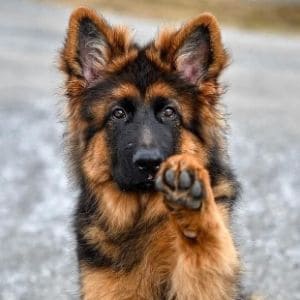 Adopting a German Shepherd in Ohio can be a great way to welcome home a rescue dog. These rescue organizations are dedicated to serving the needs of dogs in need and providing a smooth process for adoptive or foster families.
Research and resources can help you get on your way to adding a four-legged member to your family.
Then, you can take that next step by finding a reputable and trustworthy rescue in your area and submitting an application to adopt the dog of your dreams.
You will also like:
Before you bring home a German Shepherd dog from a rescuer in Ohio, you can learn more about this dog breed by watching "10 Facts About German Shepherds You Need to Know" down below: