Looking for a Maine Coon breeder in California? You'd be surprised to know that Maine Coons are the only long-haired cat breeds native to the United States. Are you looking to get one?
Then you are on the right page! In this article, you will learn about the seven best Maine Coon breeders in California and how you can choose the right breeder.
Maine Coon, as the name suggests, comes from the US state of Maine. These goofy domestic cats have long furs and are one of the most popular cat breeds.
They're friendly, easily trainable, and desire the affection of their parents. Let's see where you can get these kitties!
Before you scroll further down this guide, check out these other animal-related articles: Best Rabbit Rescues in California and Cavapoo Puppies In California.
1. USA Maine Coons Cattery
If you are looking for Maine Coon breeders in California, USA, Maine Coon is the right place for you. Alena is the founder and breeder behind this cattery. It is a family-based cattery located in San Diego, California.
This cattery has been breeding quality kittens since 1992. The breeder raises kittens in her home with kids in a lovely atmosphere. Furthermore, they produce various colors, including brown, silver, red, black, and polydactyl kittens.
Their kittens are fully vaccinated, dewormed, and have a health guarantee.
The cattery also provides shipping to anywhere in the US with an additional charge. You'll get your kitten's registration documents and their parents' genetic testing.
You can visit their cattery or choose a kitten over video chat to get a kitty for you.
USA Maine Coons Cattery Details:
2. Fivestarsz Maine Coon Cattery
Fivestarsz is a new breeder of Maine Coon kittens in California who got registered with TICA, CFA, and CFF in 2017. They are a home-based cattery that aims to raise top-notch healthy Maine Coon kittens in California.
The cats from this kennel are active participants in TICA and CFA cat shows. They allow their kittens to go to their forever homes after three months of birth.
Each of their little kittens is vaccinated, dewormed, microchipped, and comes with complete documentation.
With your purchase, you'll receive transfer papers, a contract, and a vet passport. On request, the cattery also ships kittens anywhere in the US.
Fivestarsz Maine Coon Cattery Details:
3. Noble Manes Cattery
Located in Lancaster, Noble Manes Cattery is a family-owned cattery business founded in 2018.
The International Cat Association (TICA) and The Cat Fanciers' Association (CFA) have registered them as breeders. Therefore, your kitten will get registered with both organizations.
The cattery aims to deliver healthy cats to loving families. Furthermore, they provide an open and comfortable environment for kittens to play and socialize.
A DNA and PCR test is conducted over each kitten to ensure good health and temperament.
You'll get a vaccinated and dewormed kitten from them. Furthermore, the breeder is always available to assist you with your queries.
Noble Manes Cattery Details:
4. Muffhyms Maine Coon Cattery
Try this cattery if you want Maine Coon kittens for sale in California. You can find them in beautiful Orange City in California.
Muffins Maine Coon Cattery is a CFA-registered cattery. The owner has been a breeder since 1981 and started breeding Maine Coons in 2019.
Kittens are well-trained here. You can get your kitten once they turn around 12 to 14 weeks. All kittens are free from HCM, SMA, PK, and PKDEF at the time of sale. If any issue arises, the cattery will replace the kitten with an equal value.
Your purchase is safe with a 12-month guarantee and a health certificate.
Before delivery, each kitten gets tested by a certified veterinarian. Additionally, the cattery requires that all kittens bought as pets be neutered or spayed within six months.
Muffhyms Maine Coon Cattery Details:
5. Canyon Creek Maine Coons
Canyon Creek Maine Coon is another experienced breeder of Maine Coon. They are a small family-owned cattery business in Northern California. Each of their breeding cats undergoes screening for over 30 genetic conditions.
Further, they are registered with TICA and follow all their breeding standards. All their kittens grow in the home environment, and the breeder ensures you take home a well-trained and socialized kitten.
They are confident that the health of all their kittens is excellent because of DNA testing and other health monitoring techniques.
Therefore, you also get one year of health guarantee against genetic problems with your purchase. The cattery also delivers kittens to your nearest airport with a flight nanny.
Canyon Creek Maine Coons Details:
6. Prestigious Purr
Prestigious Pure is a reputable breeder of Maine Coon kittens in California. Their aim in breeding is to produce exceptional, affectionate, and healthy kittens and place them in their forever homes.
The cattery is CFA and TICA-registered. Each kitten undergoes HCM, FeLV, and FIV tests.
Also, you get a 12-month written health guarantee against genetic issues. Furthermore, your kitten gets tested by a certified veterinarian before leaving.
In case you can't come to pick up your kitten, they can ship the kitten to your doorstep.
You can also ask the cattery for the parents' papers and registration documents of your Maine Coon. The breeder allows each kitten to leave the cattery at 10-12 weeks.
Prestigious Purr Details:
7. Gold Rush Maine Coons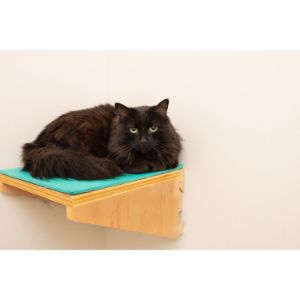 Last on our list of the best Maine Coon breeders in California is the Gold Rush Maine Coons cattery. It is a family-run business in Placerville that raises well-balanced, healthy Maine Coon kittens.
The cattery raises kittens in different colors, including brown, silver, red, black smokes, silver shaded, and polydactyl. All their parent cats get tested for problems like HCM, PKD, etc.
The kittens also undergo echocardiogram tests as this breed is prone to having an enlarged heart (HCM). If you buy your Maine Coon from them, you can be sure of vaccination, deworming, and health guarantee.
Gold Rush Maine Coons Details:
How to Choose a Maine Coon Breeder in California?
Owning a Maine Coon is a privilege. This cat breed has a rich history and is associated with many legends.
For this reason and to ensure that you are doing justice to this great breed of cats, you must ensure that you chose a responsible and reputed breeder for getting your Maine Coon.
Here are a few tips to help you choose the right breeder:
The Breeder's Associations
Good breeders tend to be registered with reputable associations. The two most famous associations are The International Cat Association (TICA) and The Cat Fanciers' Association (CFA).
Questions For You
This is a subtle observation you can make. Responsible breeders tend to ask a lot more questions from you. It is because they want to ensure that their cat owner is also responsible.
Good Breeders Don't Ghost
Good breeders will help if you find any issues with your kitty after bringing it home. They might not answer each question (because they may not know everything), but they understand the breed well to help you reasonably.
A Visit To The Cattery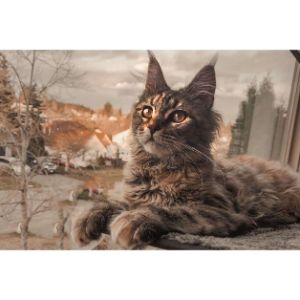 After you have shortlisted the breeders you want to give a chance, consider visiting their cattery. And when you're there, notice a few things, such as:
Is the property clean and hygienic?
Do kittens get to socialize with humans and other pets?
Is the breeder willing to give a tour of their cattery?
Does the breeder answer your questions humbly?
More Information About Maine Coons in California
Maine Coon is a famous cat breed, and you can find many Maine Coon kittens for sale in California.
However, not every breeder is genuine. Our research staff has extensively scoured the available resources and produced this list of breeders.
These catteries and breeders breed with standards set by associations such as the CFA. Underneath each breeder's description, you will also find the contact information to contact them for queries quickly.
Frequently Asked Questions
Can you have Maine Coon cats in California?
Maine Coon cats are not banned in any of the fifty states.
Can a Maine Coon be a house cat?
These cats are fairly laid back, so they can stay inside.
Should my Maine Coon sleep with me?
It depends on the cat. These cats are friendly and love to snuggle.
Best Maine Coon Breeders in California
With the help of this list of the seven best Maine Coon breeders in California, you're ready to bring a Maine Coon kitty home soon.
Maine Coons are one of the giant domesticated cats in the USA. Since they also have thick coats, you can live with these cats in a cold settlement.
However, the downside to this is that they shed a lot. Furthermore, Maine Coons are an intelligent and playful cat breed who don't mind when you pick them up.
That is one of the many reasons to choose this cat breed. So if you have made up your mind, contact one of the breeders you just learned about and bring a Maine Coon kitty home!
If you find this guide, "Best Maine Coon Breeders in California," informative and helpful, you can check out these other cat-related articles from our team:
Before you find a Maine Coon kitten for sale in California, you can learn more about this cat breed by watching "10 Massive Facts About Maine Coon Cats" down below: