Horses are majestic, powerful, and intelligent animals that have served various purposes throughout history.
They've gone from being an essential means of transportation as recently as 100 years ago to mainly becoming companions or show animals today.
You could argue that horses are better off now that only people who want them own them. But not all horses end up with people able to care for all their needs. Check out this list of horse rescues in the Midwest.
Other articles you would like: Best Horse Rescues In Michigan and Top Horse Rescues In Maine.
Why Do Horses End Up at Rescues?
Horses are large animals and come with their fair share of expenses, from food and shelter to vet bills.
Too often, a good-intentioned person buys a horse to fulfill their dream of owning one but soon discovers that they lack the knowledge or finances to care for their horse correctly.
The best thing for these horses is to be surrendered to caring horse rescues so they can be adopted.
And then, there are the people who view horses as objects and neglect or mistreat them.
Many horses end up bound for slaughterhouses over the border each year. A fortunate few get rescued from the kill pens and find themselves in a rescue specializing in horse adoption. These lucky horses get a chance at a new life.
The Top 12 Horse Rescues in the Midwest
If you're in search of horse rescues in the Midwest, whether you're adopting horses or surrendering them, check out this list to find one in your state or a nearby state.
1. Society for Hooved Animal Rescue and Emergencies
The Society for Hooved Animal Rescue and Emergencies, known as SHARE, is a non-profit humane society near Champaign, IL.
The rescue offers housing, care, and training for abused and neglected horses and education for horse owners on proper treatment and care.
SHARE has around 40 rescue horses at any given time, including horses adoptable as riding horses, others adoptable as pets or companions, and some sanctuary horses who are permanent residents.
Society for Hooved Animal Rescue and Emergencies Details:
2. Horse-Angels
Horse-Angels takes horses from situations of neglect or abuse, usually after they've been removed from their owners by law enforcement.
These horses are rehabilitated if possible, sometimes taking months to gain their trust.
Those who recover physically and emotionally are trained and then put up for adoption. The horses who don't recover spend the remainder of their lives at the rescue.
Horse-Angels Details:
Location: Spencer, Indiana
Phone Number: 812-876-4232
Social Media:

Facebook
3. Lucky Star Rescue and Rehabilitation
Lucky Star Rescue's goal is to find an adoptive home for every horse who comes to their organization. They promote rescuing, rehabilitating, and rehoming horses.
They also value the relationship between horses and humans and have a program that uses equine therapy to help veterans and other people experiencing post-traumatic stress disorder.
Lucky Star Rescue and Rehabilitation Details:
4. Hope in the Valley Equine Rescue and Sanctuary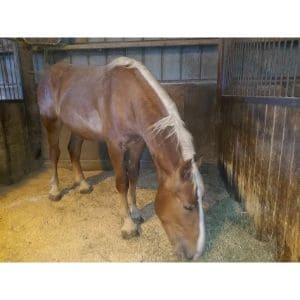 Hope in the Valley has helped more than 475 horses, mules, and donkeys find safe and happy homes since 2005.
They take in horses who have been neglected or abused or in emergency situations, such as their owner passing away or no longer being able to care for them. Occasionally, they also rescue horses at auctions.
Aside from the adoptable horses, they have sanctuary horses who will live the rest of their lives in peace and contentment at the rescue while helping educate people and train other horses. Hope in the Valley cares for around 55 equines each year.
Hope in the Valley Equine Rescue and Sanctuary Details:
5. FarmYard Rescue and Rehabilitation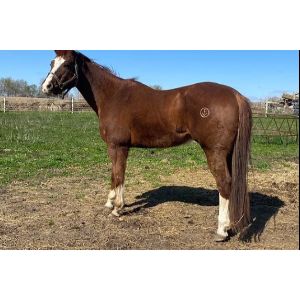 FarmYard is a 32-acre farm founded in 2016 that lives up to its name. Along with rescuing horses, they take in other animals, including goats, pigs, and cats, and have a 10-acre nettle farm.
The mission at FarmYard is to retrain minds, gain trust, and find soul mates for all animals. They believe every life is precious, deserves to be treated humanely, and should be allowed to live a happy life free from cruelty and abuse.
FarmYard Rescue and Rehabilitation Details:
6. This Old Horse
This Old Horse is a unique rescue that includes 13 facilities, dozens of partners, and foster homes. Wishbone Ranch has been the home of This Old Horse since 2012.
Several programs aim to help varying types of horses in different situations, from racehorses to miniature horses and ponies.
This Old Horse Details:
7. Haley's Equine Rescue Operation
Haley's Equine Rescue Operation, or HERO, is a horse and farm animal rescue organization. They rescue abused, neglected, abandoned, and unwanted horses and rehabilitate them.
HERO is community-minded and aims to form beneficial relationships while providing a place for people to experience the love and acceptance of animals.
They offer tours, allow visitors to interact with their animals, and even host birthday parties complete with horseback rides.
Haley's Equine Rescue Operation Details:
8. Stargazey's Equine Therapy
Stargazey's offers pony club and therapeutic riding activities to help participants with their personal development, including learning skills, tackling challenges, and meeting goals.
They also have a rescue and revocation program to help horses needing a new home or vocation. This program features a tailored training program to help rescue horses find good homes with individuals or therapeutic riding organizations.
More than 75% of their rescue horses go on to be involved in therapeutic activities around the country.
Stargazey's Equine Therapy Details:
9. Gentle Spirit Horses Rescue
Gentle Spirit's mission is to help the horses in their care find permanent, loving homes. Their horses come from cases of seizure, neglect, and owner relinquishments.
Their 40-acre property includes stalls and paddocks, a round pen for training, and a sizeable 30-acre pasture for their adoptable and sanctuary horses.
There are many programs at Gentle Spirit. The Bug Club Children's Program is for future horse owners ages 3-13 to learn about responsible horsemanship.
The internship program is for high school and college students interested in various equine-related careers, including:
Equine advocacy

Rescue and rehabilitation

Management

Training

Veterinary care
The Leg Up Program provides short-term assistance to horse owners, whether it be helping with veterinary or farrier care, feed, or equipment.
Gentle Spirit Horses Rescue Details:
10. Beautiful Hearts Rescue and Sanctuary
Beautiful Hearts' mission is to protect animals and prevent cruelty. They rescue stray or unwanted horses and other animals and those who have been abandoned or abused.
The animals in their care receive essential care, training, and help with medical and behavioral problems.
Animals who are determined to be fit will be adopted out to safe, permanent homes. The ones who aren't will live the rest of their lives at the sanctuary.
Beautiful Hearts Rescue and Sanctuary Details:
11. Epona Horse Rescue
At Epona Horse Rescue, the belief is that all equines and other animals should live lives free of abuse, neglect, and cruelty. Their mission is to relieve the suffering of all horses and provide them with a loving home.
They believe that much abuse and neglect can be prevented when owners know how to care for their horses correctly.
Many of their horses come to them because they are too young or old to be useful or lack training. Epona takes care of these untrained horses, rehabilitating and rehoming them if possible.
Epona Horse Rescue Details:
12. Copperhead Horse Rescue
Copperhead Horse Rescue emphasizes training in the rescue and rehabilitation of horses who are bound for slaughter or have been abandoned, abused, or neglected.
Horses who lack training often need help because their owners don't know how to handle them.
At Copperhead, they invest in training their rescued horses because they believe training is what ultimately guarantees them good homes and saves their lives.
Copperhead Horse Rescue Details:
Conclusion For "Best Horse Rescues in The Midwest"
For those who want to add a horse to their family, horse rescues in the midwest offer a chance to adopt horses and give them a second chance at the life they deserve.
Additionally, every adoption helps free up space and provides funds for the rescue to help another horse in need.
And if you're a horse owner and find yourself in a situation where you can no longer care for them, surrendering them to rescue could be the greatest act of kindness you can give them.
It's a chance at a life where they are provided with everything they need.
You will also like:
For more information about Horses, check out the video down below: