Ready to bring a Corgi into your world? You're in the perfect place! We've done our research and compiled the top Corgi rescues in Oregon.
If you're looking for a furry companion, these organizations are the ideal place to look! You can find all sorts of breeds — from Corgis and Chihuahuas to Poodles, Pitbulls, and more.
Do you want to make a difference in the life of an animal? Adopting a rescue is truly one of the most fulfilling experiences out there.
Although it may seem intimidating, don't fret — all of these rescues provide invaluable resources and tips for adoption.
The process isn't as daunting when you have help every step of the way, so reap the rewards that come with giving another creature its second chance at happiness.
Are you ready to welcome a new furry family member into your home?
Don't hesitate any longer. Give one of these rescues a chance today!
Before you scroll further down this guide, check out these other animal-related articles: Best Cockapoo Breeders in Oregon and Best Horse Rescues in Oregon.
1. Oregon Dog Rescue
Oregon Dog Rescue is a 501(c)(3) non-profit in Tualatin, Oregon, that has been dedicated to providing exemplary care for an array of animals since 2007.
This no-kill shelter relies on generous donations from the community to continue its mission and supply the highest quality of service possible.
Oregon Dog Rescue helps provide lasting care for all its pets with a range of resources such as spay/neuter services, pet food pantry programs, and training classes.
You can even book an appointment online to meet up to two potential furry companions before making the commitment, so you're sure your new puppy is just right.
At Oregon Dog Rescue, the team ensures every animal finds a loving home.
Whether you're seeking a furry companion or simply desire to assist an animal in need, visit their website and consider lending your time at one of their adopt-a-thons.
Oregon Dog Rescue Details:
2. Oregon Friends of Shelter Animals
Oregon Friends of Shelter Animals (OFOSA) is an incredible non-profit located in Hillsboro, Oregon, that has been saving animals since 2002.
Founded by Cathy Nechak and a small group of friends.
OFOSA has dedicated itself to reducing the number of "last chance" adoptable animals euthanized in overcrowded shelters, restoring them to good health, and finding loving forever homes for these animals.
OFOSA operates as a foster-based animal rescue with the mission to save as many animals as possible from being put down in shelters.
They also strive to provide medical care and other services to help these animals become adoptable.
OFOSA is a 501(c)(3) volunteer-driven organization that works hard to improve the welfare and adoptability of homeless pets in Oregon.
The organization has an active presence on social media platforms like Facebook and Instagram, where they post updates about their work, share photos of their rescue animals, and encourage people to donate or volunteer with them.
At OFOSA, they believe that every animal deserves a second chance at life and are committed to helping these animals find loving homes where they can live out their lives in comfort and safety.
If you're looking for a way to help make a difference in the lives of shelter animals, consider donating or volunteering with Oregon Friends of Shelter Animals today.
Oregon Friends of Shelter Animals Details:
3. Puplandia Dog Rescue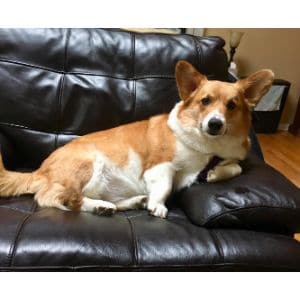 Puplandia Dog Rescue is a passionate, volunteer-powered nonprofit based in Aloha, Oregon.
It is devoted to rescuing and rehabilitating dogs that have been abandoned or mistreated.
Without the hard work of volunteers and generous donations from community members, this remarkable organization could not continue its important mission of giving pups second chances.
Puplandia strives to ensure that each rescue dog finds the perfect home.
To this end, they carefully screen all potential adopters through a detailed application process and an in-person meeting with one of their representatives before approval is given.
Once approved, adoptees are provided with complete information about their dog's medical background as well as any additional needs that must be met for their care and well-being.
Puplandia is not only committed to providing adoption services, but they also strive to empower pet owners with educational resources.
Through hosting seminars and workshops on topics such as nutrition, training, behavior modification, and more, Puplandia provides a wealth of knowledge to the public.
Puplandia is in search of passionate volunteers to assist with tasks ranging from dog walking to puppy fostering or adoption events.
If you're excited about assisting, reach out through the website or social media pages for more information.
Puplandia Dog Rescue knows that each puppy deserves a home filled with love and affection.
Donate to support this amazing organization or volunteer your time today if you want to make sure all these furry friends find the perfect homes.
Puplandia Dog Rescue Details:
4. BrightSide Animal Center
BrightSide Animal Center is an exemplary high-save shelter located in Redmond, Oregon.
The organization has a mission of decreasing animal homelessness and superfluous euthanasia through care, placement services, and prevention resources.
Not only do they provide temporary housing for animals awaiting adoption, but also equip them with the proper tools needed to find their "forever home" by way of rehabilitation efforts.
At BrightSide Animal Center, the team is devoted to improving the lives of homeless animals with care and compassion.
They create a secure setting for their furry friends through medical attention, training programs, and socialization activities.
Furthering their commitment to pet welfare, they also focus on educating the public about responsible animal ownership and urge everyone to consider spaying/neutering their pets.
BrightSide Animal Center has a mission to ensure that all animals receive the chance to find their forever home.
Their adoption program carefully curates matches with adopters and pets, guaranteeing only healthy companions are welcomed into families' lives.
In addition, every animal is spayed/neutered, vaccinated, and microchipped prior to joining its new family, giving them the life they deserve.
BrightSide Animal Center gives those passionate about helping animals the perfect outlet to make a difference.
Volunteers can offer their time and energy by taking dogs on walks, tidying up cages, or assisting with special events — all of which are vital in providing care for these precious creatures.
For more information, check out their website and follow them on social media to stay updated with upcoming events and adoptable pets in the area. Be part of the change and make a difference today.
BrightSide Animal Center Details:
5. Family Dogs New Life Shelter
At Family Dogs New Life Shelter in Portland, OR, they are passionate about giving all breeds, ages, and backgrounds of dogs a second chance at life.
This no-kill rescue shelter is devoted to rescuing needy pups who otherwise would not have had any hope for the future.
They believe every dog deserves an opportunity to live their best life with love and care — this is their commitment.
Since 2005, the incredible Tasha Giacomazzi has been running this shelter with a passion for providing top-notch care to dogs and cats alike.
Here, homeless or ill animals can find medical assistance, nourishment, and a place of refuge. They also have an adoption program, so you can take home your perfect pet today.
Not only does Family Dogs New Life Shelter strive to provide animals with the love they deserve.
But they also collaborate with a plethora of other animal rescues like Animal Haven, Animal Lighthouse Rescue, ARF Hamptons, and many others.
Plus, their partnership with eBay for Charity empowers them to further support their cause through fundraising efforts.
If you're thinking of a way to make a difference in your locality or do something special for animals, donating either money or time towards Family Dogs New Life Shelter will be an excellent option. Every bit helps!
Family Dogs New Life Shelter Details:
Frequently Asked Questions
What is the common problem with Corgis?
One of the most common problems Corgis face is hip dysplasia.
Do Corgis have behavioral problems?
With pent-up energy, Corgis can be prone to barking and aggressive behaviors. As such, it's important to walk and play with your Corgi daily and reinforce good behaviors.
Are Corgis good with kids?
While Corgis aren't the most patient with children, they can still be excellent companions and are great with families in general. Above all, it comes down to early socialization and training.
Conclusion for "Best Corgi Rescues in Oregon"
Corgi rescues in Oregon are a great way to give these adorable dogs a second chance at life.
With so many organizations dedicated to rescuing and rehoming Corgis and other breeds, there is no shortage of options for those looking to adopt one of these lovable puppies.
Whether you're looking for a rescue organization near you or an online resource, there are plenty of ways to find the perfect Corgi for your family, so reach out to Oregon-based rescues today!
For guides similar to this list of Corgi rescues in Oregon, check out:
Before you adopt a Corgi from a rescue in Oregon, learn more about this breed by watching "5 Reasons Not To Get A Corgi – Dogs 101" down below: