Today we are going to talk about the best cat rescues in Tampa. According to the American Veterinary Medical Association, nearly 25% of U.S. households have pet cats—almost 50 million cats live in U.S. homes.
Although cats are the second most popular animal companion, they are also the most common inhabitants of animal shelters.
Adopting a cat is one of the best things you can do to stem the stray population and contribute to the well-being of cats across Central Florida. Use this guide to the best cat rescues in Tampa to find your furry friend and support animal welfare.
Other articles you would like: Adopt A Cockapoo and Cane Corso Adoption.
Why Rescue Cats in Tampa?
Researchers place the total population of stray cats between 50-70 million, and the ASPCA estimates that 3.2 million homeless cats live in shelters. Due to recent environmental disasters, the percentage of stray animals in Central Florida is rising.
Central Florida shelters are reaching capacity as the feral cat population continues to rise and unprecedented global events provoke out-of-state migrations.
A new study by the University of Florida estimates that the population of rescue cats living in shelters in Central Florida has risen by 11% since the advent of the Covid-19 pandemic.
Additionally, recent hurricanes in the region have left thousands of animals homeless.
As a result, there has never been a better time to adopt a rescue cat in Florida.
How Do Cats End Up in Tampa Shelters?
There are many reasons cats may end up in Tampa shelters.
These include:
The financial stress of owning a pet

Owners surrendering their animals

Neglect or abuse

Environmental disasters

Confiscation following a crime

Change of family situation or move

Owner death or displacement

Cats running away
Most rescue cats do not have health or behavioral issues and are ready for adoption, and adopted cats make excellent pets.
There are many shelters in Tampa that offer free cats for adoption. Explore your options to find the right cat for your family.
The Top 9 Cat Rescues in Tampa
There are many different animal shelters and rescue types in the Tampa Bay Area.
Typically, the difference between shelters and rescues is that rescues are privately owned while shelters rely on the government. Additionally, rescues are adoption-focused, while shelters simply provide a place for stray animals to go.
However, many people use both terms interchangeably.
We have selected the following cat rescues in Tampa according to quality of care, free cat adoptions, and availability.
Each shelter ensures adoptees are well-trained and ready to find their forever home.
1. St. Francis Society Animal Rescue
This organization's namesake was the patron saint of animals.
St. Francis of Assisi was an Italian friar who believed in the sanctity of animal life. Every year on St. Francis day, churches around the country offer blessings to pets and strays.
The St. Francis Society lives up to this man's legacy. The organization, established in 1997, is a volunteer-led, non-profit animal rescue that houses over 1,500 animals. They also trap and neuter stray cats to help curb the population.
St. Francis does not house animals directly, but volunteers accommodate animals in their homes.
Volunteers train, vaccinate and nurture the cats until they are ready for adoption.
You can peruse their adoptable cat profiles to find the perfect feline friend for your family.
St. Francis Society Animal Rescue Details:
2. Tampa Cat Crusaders
Cat Crusaders is a 501(c)(3), no-kill cat rescue organization in the Tampa Metro Area. They have served Tampa households for over ten years and provided housing for over 3,688 cats.
This organization houses only cats and kittens, so if you are looking for a dog, this isn't the place to go.
Tampa cat crusaders provide each animal with a loving foster home to socially acclimate them before adoption. They rely on volunteer support to care for their cats and kittens and are entirely non-profit.
Tampa Cat Crusaders Details:
3. Humane Society of Tampa Bay
The Humane Society of Tampa Bay has worked on housing homeless animals since 1912.
This nonprofit organization works independently from the Humane Society of the United States to promote the welfare of animals across Central Florida.
The Humane Society is a no-kill space complete with the first American Animal Hospital Association-accredited veterinary hospital.
Check out their kitty room webcam to see the cats in action!
To adopt a cat:
Check out their

cat profiles online

.

Visit the shelter to meet with your chosen cat.

Organize a meeting with a coordinator.

Bring your baby home!
Humane Society of Tampa Bay Details:
4. Society for the Prevention of Cruelty to Animals Tampa Bay
ASPCA Tampa Bay runs the only open-admission for-all animal shelter and veterinary facility in Pinellas County.
This organization is not affiliated with any national organization and is entirely non-profit-driven.
ASPCA Tampa Bay not only houses over 7,000 a year but also manages the St. Pete Veterinary Hospital and operates a Cruelty Investigation Hotline to advocate for abused and neglected animals.
The ASPCA is one of the largest cat rescues in Tampa Bay, so you can choose from plenty of cats to find your one and only.
SPCA Tampa Bay Details:
Location:

9099 130th Avenue North, Largo, FL. 33733

Phone Number:

727-586-3591
5. Second Chance for Strays
Second Chance for Strays is a non-profit, no-kill cat rescue that operates out of Clearwater in Pinellas County. This organization has served cats for over 20 years and rescued over 9,000 cats from poor conditions.
Second Chance for Strays rescues vaccinates and tends to the medical needs of stray cats and kittens, sending them to foster homes until adoption.
Their cats receive the best possible treatment, and each is spayed/neutered before finding a forever home.
Second Chance for Strays Details:
6. Animal Rescue Kreme of Tampa
Animal Rescue Krewe of Tampa is a non-profit rescue that houses its cats in foster homes before adoption.
This institution has worked since 2010 to bring compassionate care to stray cats across the Tampa Bay Area, housing animals, and fundraising and educating the public to promote animal welfare.
Each cat receives medical treatment and vaccinations before entering a home.
Animal Rescue Krewe of Tampa Details:
7. SunCoast Animal League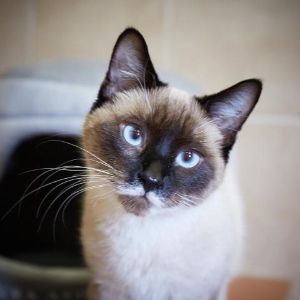 SunCoast Animal League is a non-profit pet and wildlife rescue center in Palm Harbor.
The organization is run by the former Executive Director of the Humane Society of Pinellas County and prioritizes animals displaced due to natural disasters and emergencies.
View their animal profiles online to meet your cat and visit one of their two outposts. You can find them at the Petsmart in Countryside and the Petsmart in Trinity.
SunCoast Animal League Details:
8. Hillsborough County Pet Resource Center
The Hillsborough County Pet Resource Center is a local government-operated animal rescue in Tampa Bay.
Visit their online kennel to view your options and select your favorite kitty to adopt a cat. Then, call their number or submit an adoption request online to view your animal.
This shelter charges fees, so be prepared to spend $50 to adopt. All animals are spayed/neutered, vaccinated, and ready to go home with you!
Hillsborough County Pet Resource Center Details:
Location:

440 N Falkenburg Rd Tampa, FL

Phone Number:

813-744-5660
9. Pinellas County Animal Services
Pinellas County Animal Services is a government-operated facility for stray and surrendered animals in Pinellas County, Tampa Bay.
The rescue faces challenging times after Hurricane Ian and houses many cats ready for adoption. View their cats here and select your dream kitty for adoption!
Pinellas County Animal Services Details:
Conclusion For "Best Cat Rescues in Tampa"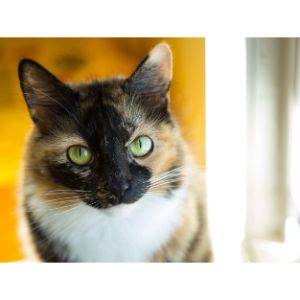 The burgeoning population of homeless animals in Central Florida places an immense burden on animal shelters, which rely, in large part, on household adoptions to fund animal care.
However, adopting a cat is no small matter. Before you go, consider the various commitments of owning a pet. Once you have decided, contact one of the many cat rescues in Tampa and make one lucky cat's dreams come true.
You will also like:
For more information about Cats, check out the video down below: